---
"This is my dirt." she humbly says. A Henderson State University/Ellis College of Arts & Sciences Alumni, Anna moved back from Dallas, TX earlier this year after being in the great beyond 20 yrs. During her walk-about, she has shared the stage with Grammy nominated singer/songwriter Radney Foster, Texas Country heart throb Deryl Dodd, Blues Legend Gerry Moss, and opened for several country and rock artists from Little Big Town to Uncle Kracker.

A favorite recording musician in Dallas, Austin & Houston, led her to many touring opportunities in the US and Internationally. Prior to her return, she was coaching & developing artists, including producing & managing up and coming talent for UltraxRecords & Septien School of Contemporary Music, both located in Dallas. But she hasn't always been living the dream…

This pierced, tattooed, ripped-up jean wearing rocknroll evangelist gave up the corporate rat race, as the first step to her liberation. Although professionally performing & coaching "on the side" for several years to a full time job, life just wasn't quite right. "I grew a pair about 5 yrs back and finally put down the corner office. I wasn't living anymore, my purpose wasn't being fulfilled. Yeah, I was playing but my soul weighed less. It wasn't until I made the decision to go into music full time that I kinda felt delivered…"
ANNA "BOSSLADY"
SHINE SOAKED VOCALS
ACOUSTIC GUITAR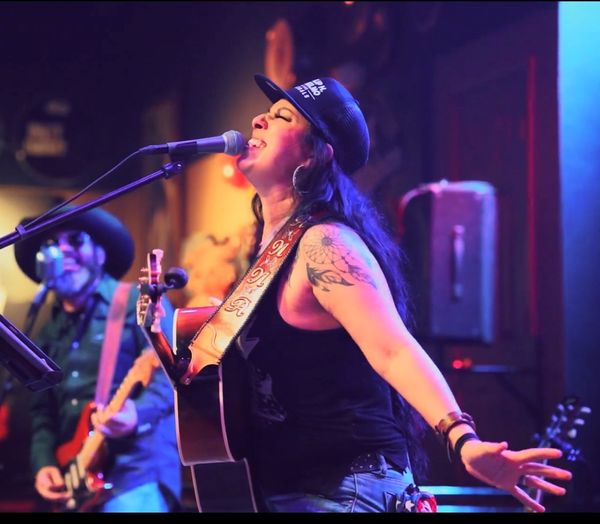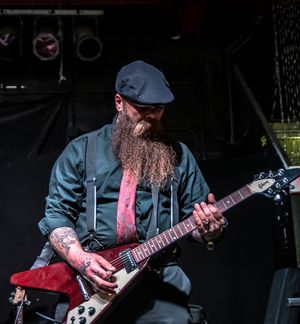 BRANDON "WHISKERS" BRAZEAL
RHYTHM GUITAR
The Bearded Rhythm Man & partner in crime to Anna...
Brandon was raised in the river bottoms of Aberdeen AR, he picked up the guitar around sixteen & started living the life of the "outlaw" he was singing about. 
Black Sabbath struck a deep chord with him early on & it certainly influences his original music with his heavy metal band, Red Devil Lies today.
He definitely brings the grit & growl to MoonshineMafia. 
 
Together with Anna, created a 100% all natural beard care product line American Beard Bully Company in 2020.
As we all know, the music industry is a balance of disappointments and victories, you hope for more of the latter & learn how to deal with the rest along the way. Loaded with attitude and a fair temperament, Anna's no stranger to the duality of being an artist ~ even the darkness that resides inside each musician. "As an artist sometimes you are bathed in glory & sometimes your faith is shaken, its our nature. Its a love hate relationship. *laughs* Its what wrestles me out of bed at 3am with lyrics burning down the walls of my mind or sometimes its completely absent from me, and I cant seem to do anything right, nothing! You're taken to the highest places you can imagine and the next you're in the lowest depths even nightmares seem tame."